About Amanda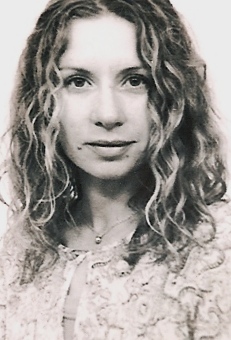 Mobility, Balance, Movement
Amanda has been a full-time therapist for 13 years and originally developed an interest in massage while studying at the London Contemporary Dance School. However, it was the result of receiving treatments to counteract the stress and fatigue of working long hours back stage in theatre that led her to a change of lifestyle and career.
After her original training in Holistic Therapies at the Wilbury Centre in Brighton, Amanda qualified in Sports and Remedial Massage before studying with the Football Association in Treatment and Management of Injuries in Sport at Chichester College. Here Amanda had the opportunity to treat athletes track side as well increasing her knowledge of biomechanics and sports injuries.
Each therapy has led to another and she loves that there is always more to learn.
Amanda enjoys tailoring treatments to the individual needs of each client, from the choice of essential oils and massage techniques to combining different therapies for a unique experience and effective therapy. She encourages people to take an active part in their recovery by providing rehabilitation advice, exercises and stretches.
Amanda is fully insured and is a member of the following;
International Council of Health, Fitness and Sports Therapists
Association of Therapy Lecturers
International Council of Holistic Therapists
1st 4 Sport – Football Association
Qualifications
Advanced Reflexology
Advanced Aromatherapy
Advanced Massage
Sports Massage
Treatment and Management of Injuries levels 2 & 3 (Football Assoc.)
Indian Head Massage
Hopi Ear Candling
Reiki Master
Anatomy and Physiology
Trigger Point Therapy
RockDoc Fascial Movement Taping
Experience
Harrison Associates (occupational therapy), massage provided by medical insurance
Redarc Medical Assurance Company – massage for staff, occupational therapy
MyHotel
Blanche House Hotel
Origins Skincare
MAC Cosmetics